7th September 1914
A Company covered the Battalion during the night. Firing was heard from the right front at about 2am. At 4am officers were sent on patrol to the woods to the north, between Charnois and Carrouge. All was quiet.
The war diary notes several requests for orders throughout the morning. The Dorsets didn't move until 12:45pm that day.  It appears that movements were very confused at this time. If you look at the map you can see that the 15th Brigade moved in a westerly direction, across the general north westerly movement of the BEF. This almost certainly led to what we'd now call "friendly fire" incidents.
Captain Shore of the Cheshires firmly lays the blame of an nearby incident, which injured two of his men, at the feet of a 5th Division staff officer and Brigadier General Cuthbertson. The Dorsets report shelling at 3pm of their columns as they reached Mouroux. Gleichen also reports friendly fire that day in the same area.
There were still some Uhlans left in the woods, and I turned a couple of Norfolk companies off the road to drive them out. Some of our artillery had also heard of them, and a Horse battery dropped a few shells into the wood to expedite matters; but I regret to say the only bag, as far as we could tell, was one of our own men killed and another wounded by them.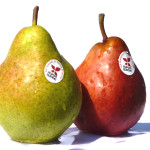 Still, Gleichen seems more excited by "the gift of some most super-excellent "William" pears" than the advance on the enemy.
The densely wooded and gnarly terrain caused a lot of the problems as the BEF tried to manoeuvre itself into the attack position as directed by Joffre, as well as simultaneously clearing out German pockets of resistance.  They were wasting precious time.