It's been four months since I got home from Belgium. Work buried me. Weekends have swept past like vague notions of spare time. And so here I am again tapping away into a keyboard and wondering what to write about first. I have a whole load to write about. I suspect the best thing to do would be to continue from where I left off back in February. I will begin with what happened next after my last post on the 11th February.
It took me a couple of hours to write that day's two posts. After a Facetime chat with Jessica and Kitty, I shut the lid of my laptop and left my room. Two minutes later I was sitting the in the hotel bar, drinking a very fine glass of Duvel. Fortified by the beer, and the flu relief tablets I had been grazing on throughout the day, I headed out into the Ypres City Centre. I was heading to the Menin Gate for the last post ceremony so I could say hello and goodbye to Frank.
The Menin Gate was built at the eastern edge of Ypres at the top of the Kasteelgracht, part of an ancient moat that loops around the city of Ypres. During the First World War thousands of troops passed this way to the front. Many never returned. 54,400 names are remembered in long lists chiselled onto stone panels. These panels cover every vertical space on this monument to the dead.
Every night at 8pm Ypres remembers those Allies who lie forever lost in the earth around the city. That this event happens at all on foreign soil for foreign troops is incredible enough. But the fact that it has happened happened every night since 1927* makes it truly remarkable.
I have been to the ceremony once before in February 2005. It had been a very quiet affair and so I was expecting a similar turnout; just me and a couple of Flemish pigeons. When I arrived at the gate just before 8pm I was struck by a swell of crowd noise. The Menin Gate was packed to the gunnels (if gates can have gunnels) with people waiting for the ceremony. People from all over the world stood shoulder to shoulder, camera phone to camera phone. A man read out snippets from war diaries for that day 100 years ago. School children laid down wreaths. I can't tell you who they were for. I wouldn't really hear the above the noise of the people around me. To be honest I wasn't feeling great and should have been in bed.
I wandered away from the crowds and headed into a nearby bar, The Times on Korte Torhoutstraat. I sat down to a beer (a Kapittel blond if you're interested) and a plate of salami and cheese. A plate? It was more like the deli counter at Waitrose. I  struck up a conversation with the British man sitting next to me. He turned out to be an ex-army Postman. He was here with his son riding around the area on hired bikes. There are many cycling trails you can follow. By this time strong beer, flu drugs and baby-related sleep deprivation took their toll and I'm afraid I cannot remember his name. I stumbled, semi-delerious, back to my hotel room to a long dreamless sleep.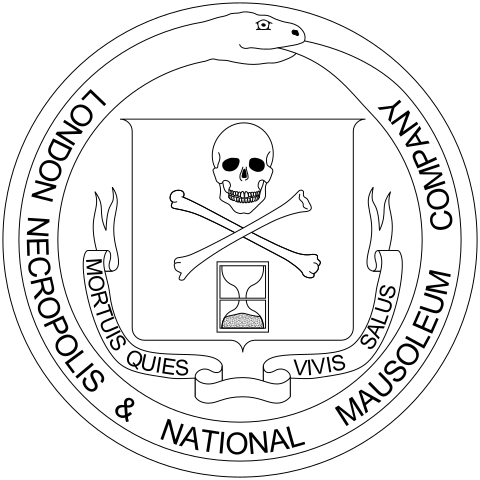 * I say every night, but the Germans occupied Ypres during the Second World War and they weren't too keen on the ceremony. In fact the ceremony continued to be held but was performed in Surrey at the Brookwood Military Cemetery, just up the road from where I live. If you would like to disappear up an internet rabbit hole then I tempt you with this carrot-flavoured link to the London Necropolis Railway. Brookwood was the terminal for this always-late line out of Waterloo. The logo is so amazing I've included it here.
"Return ticket, you say? There are only one way tickets on the Necropolis Line, Sir."

Next up: I take a stroll around Wulverghem.