Field Service Post Card franked 2 De 14 to Miss Crawshaw, 29 Strathleven

"I am quite well. I have received your letter, parcel. Letter follows at first opportunity" signed Frank and dated 2-12-14
2nd December 1914
Another service postcard means only one thing: Another letter is winging its way to Brixton.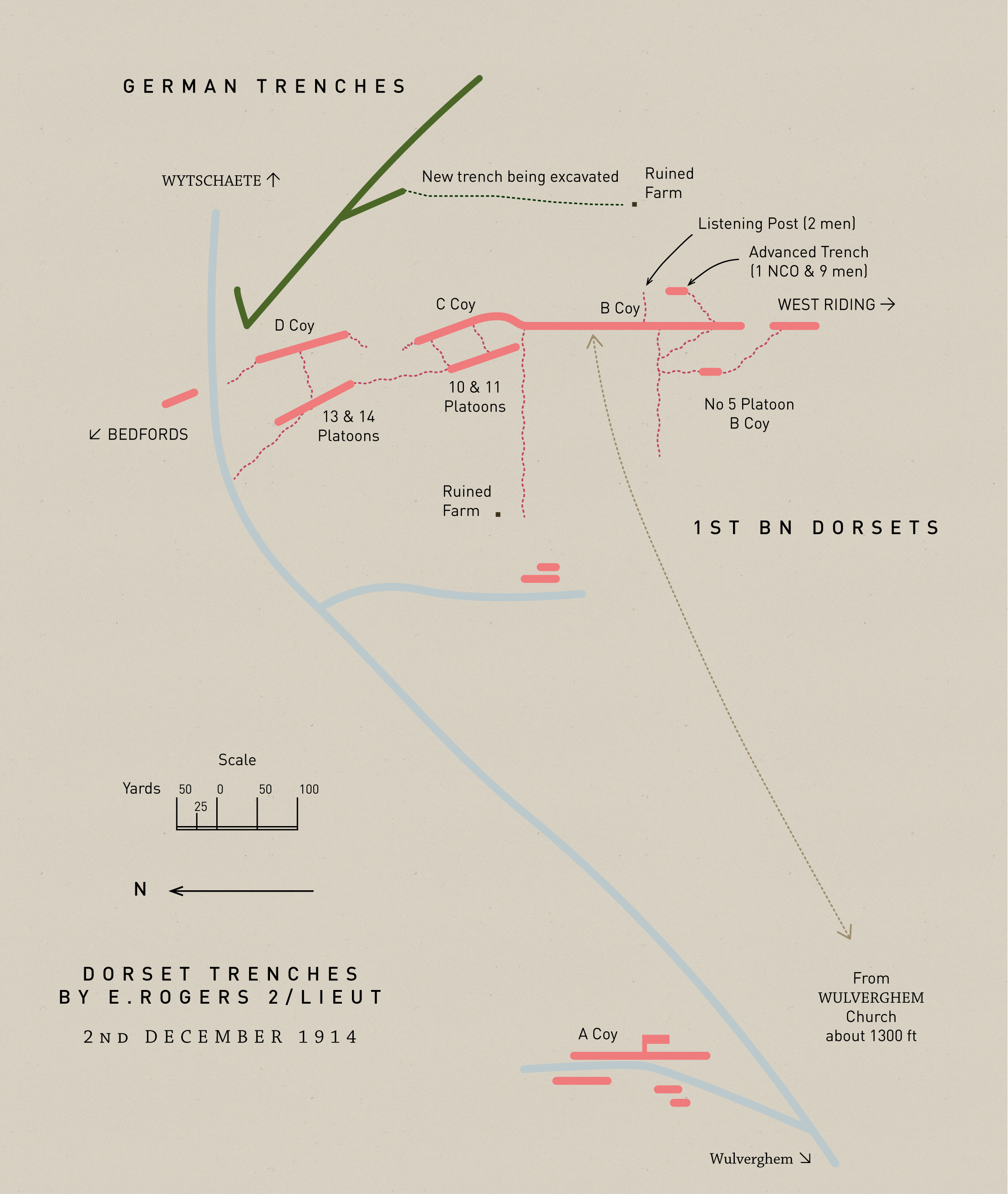 The Dorsets were now in trenches just north of Wulverghem. It's only a little way south east from where the Dorsets were last week. I found a map drawn by E.Rogers 2nd Lieutenant on the 2nd December 1914 and have done my thing to it. He's written A Section at the top. I wonder if this means he is an officer in Frank's A Company? If Frank is still in A Company that is.
E. Rogers remains a mystery. I have found his medal roll on Ancestry but I cannot find anything else about him at this time. Not even his first name. It's the same with Captain R.E. Partridge. It's a shame because it's not the last we'll hear from either of them.
The Dorsets' diary reports a quiet day except heavy shelling in front of C Company's trenches.